EKOLUX – Design office, designs and supervisions of sanitary branch has continuously existed since May 1992. We offer full service for individual investors, companies and institutions, starting from initial advisory, cost estimates and conceptions, through sanitary branch design to supervisions on behalf of the author and investment supervisions in the performance phase.
We have all the required design and performance permissions, unlimited within the sanitary branch. We cooperate with multiple companies from Poland and abroad (TEBODIN, GRONTMIJ, HYDROBUDOWA, STRABAG, AMW, A/STAB); specialists from civil engineering, land survey and road branches. We are a company with many years of professional and market experience. We operate on the whole area of Poland and abroad.
Selected projects
Our team
Currently, our team includes 4 regular collaborators. We fuse the benefits of our long professional experience with fresh knowledge and view of our younger engineers: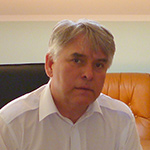 Tadeusz Nowakowski
MASTER ENGINEER
38 years of experience, head designer, owner and founder of the company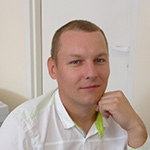 Łukasz Szczurowski
MASTER ENGINEER
11 years of experience
Agata Pacholczyk
MASTER ENGINEER
8 years of experience
Tomasz Lipowski
MASTER ENGINEER
5 years of experience
In order to fulfil the requirements of the today's market, we also cooperate with a wider group of engineers who, in case of larger projects or urgent orders, allow us to double our human resources.